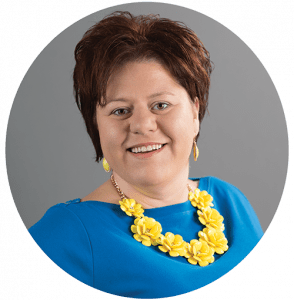 Business-minded. Creative. Friendly. Professional. Intelligent. Goal-driven.
These are the comments clients have used to describe Turnleaf Designs. But the real secret to our success? Being as excited about reaching your goals as you are. When our team takes on your new project and it brings you success… that is how we measure our own success.
Owner Suzanna Chriscoe is a 24-year nationally recognized award-winning graphic design veteran with 17 years of concurrent marketing and advertising experience under her belt. She is an idea person with a unique ability to fluently speak both art and business. Suzanna understands that pretty doesn't always make the sale while also knowing branding will form an opinion on your business in 3-5 seconds.
Suzanna does the bulk of the work for Turnleaf Designs while contracting a network of vetted professional freelancers – designers, illustrators, developers, and photographers – to make sure the best product can be produced within the budgets constraint.
Being a small business owner herself, Suzanna understands the value of getting the most out of your dollar and how crucial spending for advertising needs to produce results.
There are three responses to a piece of design. Yes, No and
WOW!
Wow is the one we aim for. -Milton Glasser
Some of our current and past clients